Events & Conferences
Local Events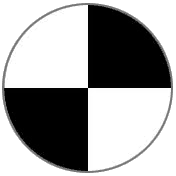 Individuals take a measurement on one day during the weeks surrounding Canada Day and July Fourth. When 5 or more years of data have been gathered on a site, it is used to determine trends. Over 2,000 waterbodies are now tracked for trends in transparency.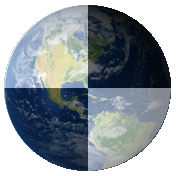 World Water Monitoring Day is an event that builds public awareness about protecting the world's water resources. People all over the world will monitor a water body near them. Last year, 200,000 people in 85 countries participated in this event.
Plan to bring your hands-on, interactive activity/exhibit to North Fork of the Red River Conservation District outdoor classroom near Elk City, Oklahoma to join more than 300 fifth-graders for the H2Oklahoma Festival. Additional details to follow this summer. Have questions? Please contact Gayle Bartholomew by phone at 405/530-8996 or email.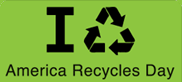 A great way to Host or Join a National Day of Recycling event in your area!
---
Conferences
Ecological Design Workshop
May 15-17, Fayetteville, AR
Design a new future for Lake Frances! Become a Certified Ecological Designer! Join us for Ecological Design in the Ozarks -A Workshop and Charrette. The CED program, affiliated with the American Ecological Engineering Society, promotes integrated, multidisciplinary ecological design, and the workshop is open to all interested practitioners from ecology, engineering, landscape architecture, architecture, planning and related disciplines.

Additional information regarding registration, program agenda, lodging, etc. coming soon! For more information about workshop content and objectives contact Steve Patterson (spatterson@bioxdesign.com) or for workshop logistics contact Brian Haggard (haggard@uark.edu). This workshop is presented in association with the 2013 Arkansas Water Resources Center Annual Watershed and Research Conference held May 14-15, 2013.

River Rally
May 17-20, St. Louis, MO
Mark your calendars! River Rally 2013 is headed to the Great Rivers State of Missouri. Over 500 advocates for healthy rivers and watersheds will gather at the confluence of two of our country's largest waterways. With more than 80 educational speakers, a celebratory River Heroes banquet, field tours and unsurpassed networking, River Rally is your best opportunity of the year for professional development. Trust us, this is one event you won't want to miss!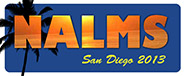 NALMS 33rd Intenational Symposium
Oct. 30 - Nov. 1, 2013 - San Diego, CA
Lake Management in an Era of Uncertainty - Every year NALMS' membership comes together for a collection of professional presentations, general workshops and non-stop discussions on managing lakes and reservoirs. Vendors are present with the latest lake management tools displayed. The lionís share of NALMS networking occurs at this conference and life-long friendships are forged.
---
OCLWA is also involved in:
Lake Sweep
Oklahoma Lakes Appreciation Week
Great American Secchi Dip-In
Volunteer Monitoring events
World Water Monitoring Day
Do You Have an Upcoming Event?
If you have an upcoming lake clean-up or a watershed education day, OCLWA may be able to help by providing press releases, trash bags, or our membersí seasoned advise! We can also get the word out to energetic OCLWA members who are always willing to volunteer their time and talent for water events! Lastly, we can provide support through scholarships or awards for a variety of educational activities!