Contact Us
For More Information...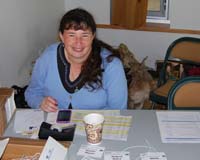 To join the Oklahoma Clean Lakes & Watersheds Association contact us today!

OCLWA Information and Membership Application

Contact Monty Porter for more information.
Do you have an event to announce or want sponsorhip from OCLWA?
If you are holding an event, have comments or ideas for our website, need to submit a newsletter article, contact Jule Chambers for assistance.